We talk 'One on One' with Police Transport Command's (PTC) Assistant Commissioner Max Mitchell APM to find out how one of the newer formed Commands operates. Established in May 2012 to improve safety and security on public transport, PTC has in 3 short years made over 7,300 arrests with almost 14,000 charges laid against offenders and issued 143,000 infringements.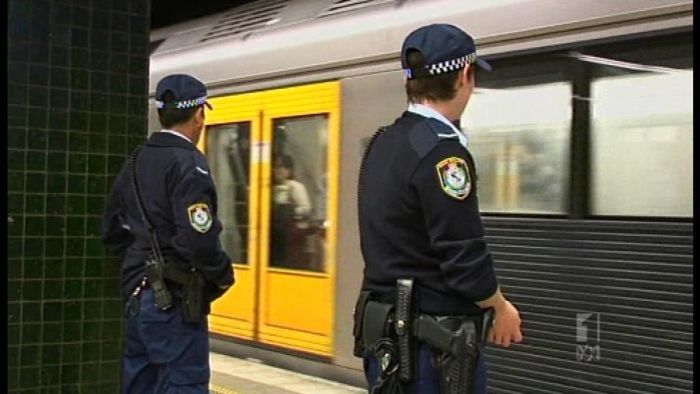 What is the main role of the Police Transport Command (PTC)?
The Police Transport Command was established in May, 2012 to improve safety and security on the public transport system of the greater metropolitan basin of Sydney, the Illawarra, Central Coast, Newcastle and Hunter Region. The public transport network includes rail, buses, ferries and light rail.
How does the Command assess crime trends / changing demographics and adapt where needed?
The Command Office has a Joint Transport Intelligence Group (JTIG) comprising of Police Officers and staff from Sydney Trains working side by side to analyse significant crime trends and make recommendations to the Assistant Commissioner and Sector Commanders.
The Command Office also has an Operations Coordinator and Planning Unit that facilitate operations that cross borders and require a whole of command approach. This team also coordinates the PTC response to major NSWPF operations such as NYE, Australia Day, Mardi Gras and ANZAC Day to name a few.
Additionally, each Sector has a Crime Coordinator, a small Intelligence Unit as well as Field Intelligence Officers who provide local analysis of local crime issues impacting on their Sector/Satellite. Police are deployed as a result of this analysis through a tasking and deployment process. Operations Coordinators within the Sectors also work with the Inspectors and Superintendent in planning and executing local operations to combat crime issues, often working with Local Area Commands to lead and support local crime issues.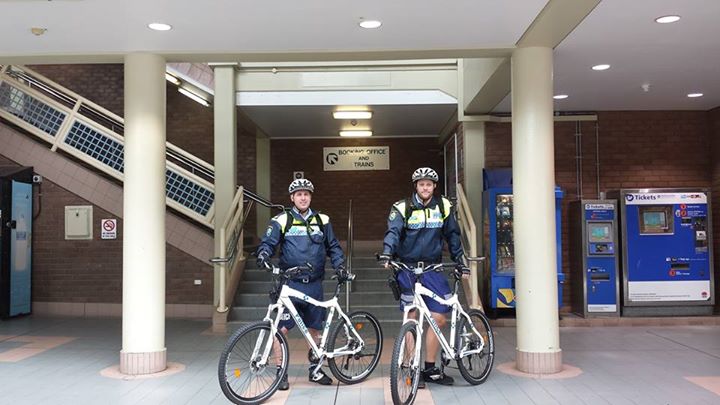 Are there any challenges or issues that PTC is currently facing?
The biggest challenge for the Command has been to reach its target of 610 officers, which was achieved in December, 2013 and under budget.
The Command has achieved some outstanding results in terms of crime rates. All categories of crime rates that the PTC report on are in a downward trend with the exception of Malicious Damage. The challenge is to keep these crime rates low and at the same time ensure our productivity levels remain consistent across the Command.
What are the daily actives of a PTC Officer?
The daily activities of a PTC officer include high visibility policing patrols of trains, light rail, buses and ferries, as well as major transport hubs. The activities are predominantly proactive policing, meaning Police can target known and problematic areas as well as participating in regular proactive operations such as deployment of drug dogs, targeting antisocial behavior as well as drug and alcohol related crime.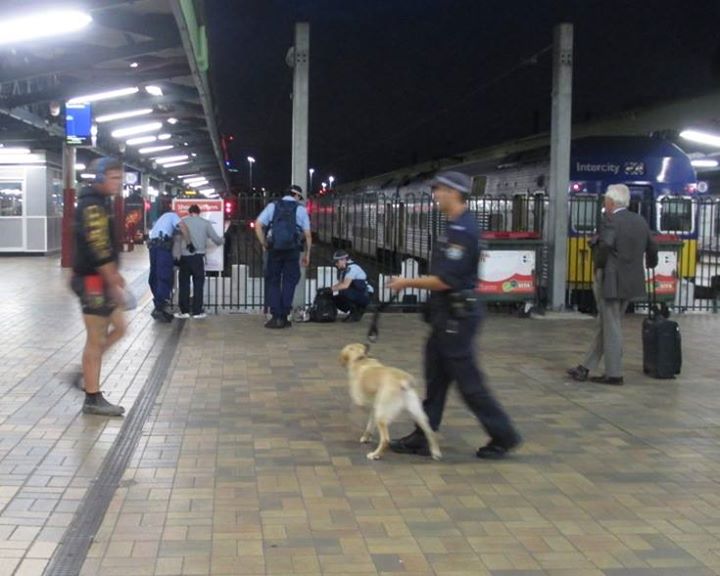 Daily activities also include engaging with the community, particularly during the heightened terrorist threat where high visibility policing to reassure the commuting public was an absolute priority.
Daily activities can also include deployment of trained officers on bicycles, undertaking operational support group duties, as well as those officers within the Command who regularly undertake activities in plain clothes.
The PTC has the ability to deploy across a wide area, including regular deployments to regional NSW to support country commands.
What areas of specialty are PTC Officer's trained in and why?
Training opportunities for officers in the PTC is a priority. The vision for officers in the Command has always been that they are trained to a higher standard that the average Police Officer.
Our Operational Support Group (OSG) recently undertook water-borne training with the Marine Area Command, along with being deployed to Brisbane for the G20 Summit.
Training in counter terrorism and emergency management is also a priority, with staff provided more opportunities in these fields than most other Commands.
Training opportunities to Sergeants and the members of the senior management team are also important. A number of Sergeants recently graduated from a Certificate IV in Frontline Management and a number of Inspectors and Commanders are about to undertake a Diploma in Project Management.
What career pathways can the PTC offer emerging officers?
The Police Transport Command has a range of opportunities for their staff. Each sector has a Transport Action Group (TAG) comprising of two Sergeants and sixteen Constables that undertake plain clothes duties. The Police Transport Command also has its own Bicycle Unit capability as well as an Operational Support Group (OSG) capability across the command. There are opportunities for Police to undertake Intelligence and Planning roles, as well as uniform operatives which are the backbone of the Command.
How does the PTC make a difference?
The Police Transport Command has made an enormous difference to policing the transport network since its inception three (3) years ago. Over 7,300 arrests have been made with almost 14,000 charges laid against offenders. Over 143,000 infringements have been issued.
Transport for NSW have had some of their best ever Customer Service survey data, much of which can be attributed to the work of the PTC.
Crime trends across the transport network are declining, which makes me very proud of the efforts of the men and women of the Police Transport Command.
https://www.policebank.com.au/wp-content/uploads/2015/04/10517477_670780859669488_859732993653274781_n.jpg
479
720
marketing
/wp-content/uploads/2018/05/PoliceBank_NoTagline_NoPadding_CMYK.png
marketing
2015-04-02 09:06:44
2015-06-11 00:20:59
One on One with PTC